Our Staff
Center Stage Dance Studio Inc., in its 26th season, is proud to offer a quality teaching staff dedicated to teaching dance, in a caring environment. Our staff is both experienced and knowledgeable. Our goal is to develop each student's talent, so they reach their highest potential and have a love for the art of dance. Whether you are looking for some dance fun or training for a future in dance, Center Stage can provide both, all in a professional and well organized studio.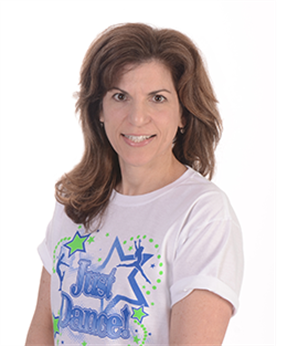 The studio is led by the director, Ann Marie Coelho. She has been teaching dance for 30 years. Her early childhood training led her to continue training in NYC, while attending college. She was a scholarship student at Phil Black Dance Studio in NYC, under the direction of Phil Black and Des Calderon. She has a BA in dance and economics from Rutger's College, Rutger's University. She chose teaching, as passing on the art, developing dancers of the future and seeing the joy it brought to the dancer and audience ultimately was her true passion. Her choreography has won numerous awards at both regional and national dance competitions. Her students have gone on to professional careers in dance and theater. Her energy and passion for dance and teaching has kept students training here for the past 26 years. She takes great pride in teaching classes of all ages. She is also a proud mom of two dancing daughters.
All of the teaching staff is highly qualified and each brings a unique style and energy to the studio, our "home". Come in, try a class and experience the joy of dance!
TEACHING STAFF
Corinne Alvarado is a graduate of Friends University where she attained her BFA in Dance.  She trained at Steps on Broadway under the late David Howard, North Carolina School of the Arts and the Colorado ballet.  She danced professionally with the Manassas Ballet Theatre and has taught ballet to students of all ages.  Following her professional ballet career, she pursued non-profit development in the performing arts.  She has worked with the Washington Ballet and the American Ballet Theatre.
Kimberley Barrett is a graduate of the County College of Morris and attained her associated degree in dance.  Miss Kim has been with Center Stage for over 18 years.  She was a regional and national dance competitor for many years and her choreography has won countless regional and national awards.
Vanessa Figueroa is a graduate of Point Park University, where she attained her BFA in dance.  She has been teaching and choreographing many styles of dance to children and adults throughout the Northeast.  We are excited to welcome her to our staff!
Yoko Kono is starting her 5th year at Center Stage.  Miss Yoko graduated William Paterson College with a Bachelors of Science, Exercise Science and a concentration of Exercise Physiology.  She danced professionally with Tap City and has taught dance to all ages for the past 10 years.
Marissa Herrmann is a graduate of Montclair State University where she earned her BFA in dance.  She was a member of the Montclair State University Dance Repertory Company.  She has worked professionally, taught children's dance classes for the past four years, and is a certified barre instructor.  We are excited to have her join our staff!
Christina Mason brings us the latest in hip hop.  In addition to her extensive training, she has choreographed for various festivals and performances throughout the tri-state area.  Miss Christina has appeared on MTV Tres, where she joined up with America's Best Dance Crew and performed.  She has also appeared on TRL to demonstrate the latest moves with Routina Wesley from the movie How She Moves.  She has been teaching here for 16 years.
Laura Mc Comb Van Dyke is excited to join us this season.  Miss Laura is a graduate of Mason Gross School of the Arts at Rutgers University.  She earned her BFA in dance and graduated with honors.  She has over 10 years of teaching, choreographing and performing experience.  She has taught all ages and levels and is a dancer for the Nikki Manx Dance Project.
Jill Rota has been teaching here for 19 years.  She is a graduate of St. Bonoventure University.  There she attained her nursery through high school teaching certification.  She has taught elementary school for over 26 years and is currently a Ridgewood elementary teacher.  Miss Jill has extensive training and performance experience in ballet.
Lynn Weimer is our resident certified Zumba instructor.   She has been teaching for several years and her classes are fun and energizing!!  Come and drop in for a great work out.
You will also enjoy our other guest and master teachers here throughout the season!