Our Staff
Center Stage Dance Studio Inc., in its 24th season, is proud to offer a quality teaching staff dedicated to teaching dance, in a caring environment. Our staff is both experienced and knowledgeable. Our goal is to develop each student's talent, so they reach their highest potential and have a love for the art of dance. Whether you are looking for some dance fun or training for a future in dance, Center Stage can provide both, all in a professional and well organized studio.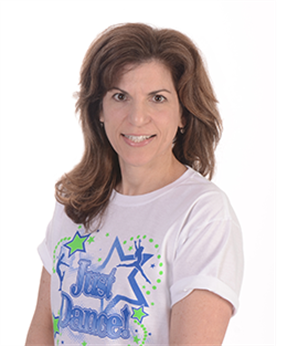 The studio is led by the director, Ann Marie Coelho. She has been teaching dance for 27 years. Her early childhood training led her to continue training in NYC, while attending college. She was a scholarship student at Phil Black Dance Studio in NYC, under the direction of Phil Black and Des Calderon. She has a BA in dance and economics from Rutger's College, Rutger's University. She chose teaching, as passing on the art, developing dancers of the future and seeing the joy it brought to the dancer and audience ultimately was her true passion. Her choreography has won numerous awards at both regional and national dance competitions. Her students have gone on to professional careers in dance and theater. Her energy and passion for dance and teaching has kept students training here for the past 24 years. She takes great pride in teaching classes of all ages. She is also a proud mom of two dancing daughters.
All of the teaching staff is highly qualified and each brings a unique style and energy to the studio, our "home". Come in, try a class and experience the joy of dance!
TEACHING STAFF
Ann Marie Coelho, Kimberley Barrett, Jessica Draney, Christina Esposito, Henry Evans,  Corinne Alvarado, Maddie Casadonte, Megan Lynn, Yoko Kono, Jill Rota, Jackie Segledi and Lynn Weimer